Sussex By The Sea
For we're the men from Sussex, Sussex by the Sea.
We plough and sow and reap and mow,
And useful men are we;
And when you go to Sussex, whoever you may be,
You may tell them all that we stand or fall
For Sussex by the Sea!
Written in 1907 by William Ward-Higgs "Sussex by the Sea is the unofficial anthem of the county of Sussex and what a splendid song it is indeed. The song sings of a county that is rich in farmland and of happy people which is pretty much true of the county in the South East of England.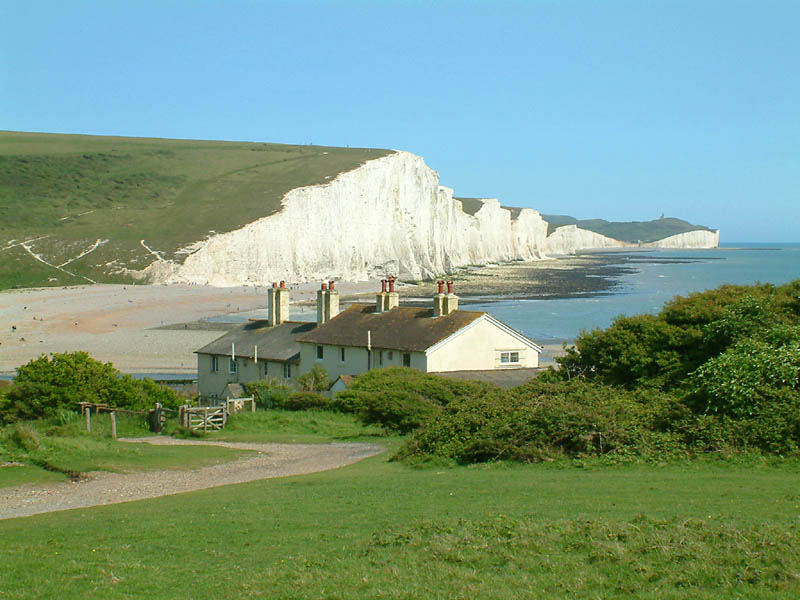 Sunny Sussex as many locals will call it is sunny not because of the weather but because of the people and places and anyone living in the county will soon realise that it truly is a happy, friendly and naturally beautiful place to be. Whether a person lives in East Sussex or West Sussex, Sussex has a charm all of its own with many hidden secrets waiting to be explored.
From small hamlets and villages to bustling towns and whether you choose to be on the coast or further in land Sussex has something for anyone looking for a place to live a wonderful life. The greatest advantage to moving to Sussex is the railway links to London and beyond and for those who need to travel a little further don't forget about Gatwick Airport.
Sussex is a place that locals are proud of and that includes the removal firms that bring people into the county. Firms such as Newhaven based Sussex Removals far prefer bringing people into Sussex than taking them away; they know that anyone who has spent even just a day in Sussex plants a little piece of themselves in the rich, fertile soil. From the chalk of the South Downs up to the weald clays Sussex is known and loved by Sussex Removals and they will not only move you and your belongings but make you feel like you have lived in Sussex all your life.
Sussex couldn't be more typical of the English way of life if it tried. Pubs and village cricket fields, vast expanses of open countryside to picnic in summer or to enjoy a frosty morning stroll in Winter and schools and public services that are the envy of other counties give Sussex charm and make it a great place to live. From retirees to young couples starting out, Sussex can accommodate anyone and will make everyone welcome.
Sussex Removals is the expert removal company in Sussex and whether you are moving to a small flat, a family semi-detached house, a farm or even a large country house they are the company to call. No matter if you are moving in land from the coast or moving from the village to the town Sussex Removals make your move easy and ensure your property arrives safely and securely.
There is nothing stopping you from moving to Sussex, or moving within Sussex because once you move to Sussex you stay. Good Ol' Sussex by the sea is the place to be and the way to be moved in from Hove to Eastbourne locally or nationwide through Sussex Removals.
You can check our latest reviews on www.reviews.co.uk and www.trustatrader.com.