Are you looking for a reliable removal company in Tunbridge Wells?
We have safely and efficiently carried out removals for the people of Tunbridge Wells for over 20 years. We offer a lot more than a man and van service, and cater for the most demanding customers.
Only 40 miles south-east of Central London, Tunbridge Wells has become a popular destination for Londoners looking to find peace after their day-to-day commute. Also being a popular tourist spot, Tunbridge Wells has a population of over 56,000.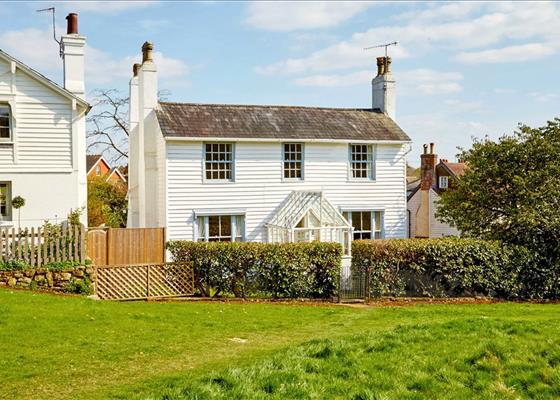 How far can you move me to or from Tunbridge Wells?
We carry out removals to or from Tunbridge Wells, from anywhere in the UK. We even move people from Tunbridge Wells to overseas, as part of our international removals package. Most of our customers are moving from Tunbridge Wells to London or Brighton, however we will move you anywhere.
What services do you offer
Sussex Removals provides a service tailored to your needs. When we first speak on the phone, we will understand what type of service you need and be able to provide a quote for you.
We can also provide all packing materials such as boxes, tape and bubblewrap many days prior to your moving day. We can also pack and unpack your belongings on moving day.
Some customers like to oversee the moving process with us and ensure their goods are handled with care. We treat each and every customer's belongings with a great level of care, whether you are home or out during the move.
Why us?
We know that moving home can be stressful – you've spent months looking for the perfect pad. You have had sleepless nights about where things will go and how things will look and you're now ready to start moving your goods into the new home. That's where we come in as the friendliest and most reliable removal company in Tunbridge Wells .
Your possessions are valuable, whether that's monetary or personally, and we take great care to ensure all items are moved from your old residence to your new place. This level of care and attention to detail helps us in being the best removal company in Tunbridge Wells . But why? We're glad you asked! By taking extra care, regardless of the item, we make sure you don't worry about any aspect of your move with us. The last thing we want is for you to be scared or worried about your possession whilst they're being transported. Not many removal companies in Tunbridge Wells offer this level of care!
As a Tunbridge Wells removal company, we're happy to assist you with any aspect of your move. We can even supply the boxes and the tape!
So call your friendly, reliable and caring removal company in Tunbridge Wells today, and lets get you going!