Removals Company in Uckfield
Looking for a removals company in the Uckfield area with a top reputation for customer satisfaction?
Need to know that the firm you're employing shares your view of what a complete removals service should include?
With Sussex Removals, not only do you get both of these things, but you also get experience that has been delighting customers for 25 years.
We offer full and thorough packages and our exhaustive knowledge of the Uckfield area makes us the obvious choice for your move.
Built On Trust
It's easy for us to say how good we are. I mean, everybody says they're great don't they?
For the unbiased opinions of our previous clients, click on the Trust-a-trader link below. They reflect just what we are talking about. You can also check www.reviews.co.uk/company-reviews/store/sussex-removals-and-storage.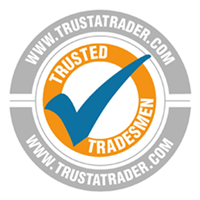 Areas Serviced – We do removals within Uckfield, to Uckfield from other areas in Sussex and moves away from Uckfield and even abroad
Covering Uckfield and its outlying suburbs (all of the TN22 postcode area and 01825 dialling code), we will get you and your belongings where you are going, safely and with the minimum fuss. No matter if you need a 'top-to-bottom' package, including every possible aspect, or a move-only solution, we have something to suit all budgets.
We can move you in or out of the Uckfield area to your destination in the UK, or even internationally. Steeped in history, we always find removals in Uckfield to be a true pleasure, with many of the homes we visit to be stunning, surrounded by some of Uckfield's beautiful, quaint streets and the river Uck.
With the development of Uckfield progressing, and 1000 new homes likely to be built in the next 10 years, it is no surprise many people from surrounding areas such as Seaford, Heathfield and Brighton are flocking to Uckfield. For many of our customers who are homeowners, the move to Uckfield means not only a new home, but an investment, due to the Ridgewood Farm development  creating new schools, new employment prospects and leisure centres.
Stuck with no place to go?
If you become faced with the prospect of your new home not being available on time due to delays in the housing chain, don't panic. We have fully managed storage facilities in the Uckfield area to save the day. The last thing you need is to be stranded with nowhere to store your stuff.
Sit Back and Let us get you there!
Our complete services mean just that. With our all-encompassing packages you can rest assured that if it's involved in the move, we have it covered. Our professional uniformed staff will pack you with an emphasis on care and attention. We couldn't be more careful if we were packing our own belongings. You don't even have to worry about buying packing materials. They're all included!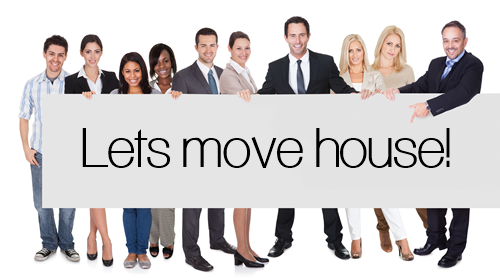 DIY Packing?
If you wish to pack yourself, we completely understand. Personal belongings have both monetary and sentimental value and we know just how precious they can be. However, if you are having problems finding packing materials, we can provide them at cost price directly to your home. Just one less thing to worry about! We are always on hand to advise on packing.
Fully Covered – what happens if you damage my belongings whilst moving?
Planning and attention to detail will only get you so far, as sometimes accidents can happen on route through no fault of your own. With £30,000 of insurance cover for every one of our vehicles, you can be sure that if the worst happens, you're not going to lose out.
Individual Bespoke Plans
No two moves are the same and for that reason, we provide individually tailored itineraries to suit every need. Covering the fine details, there won't be a single aspect of your move that won't be planned for.
I can only move at the weekend due to work commitments, can you help?
We understand that it can be tricky to get time off work during the week, so we cater for weekend moves for this very reason.
Sussex Removals has a tradition for customer satisfaction from the high levels of care in our removal services. Opt for us and we will endeavour to give you the smoothest and most relaxing move you can have.
Call us now on 01273 978278 for a chat about your move in the Uckfield area. We are ready and waiting to help get you started.