Sussex Removals Company are the only port of call you will need for all your removals requirements in the Redhill area. Once you have found your dream home or office and it's all systems go, turn to Sussex Removals to complete the rest. Fully equipped with a professional, friendly and reliable team, an extensive range of services and vast expertise, we will pick up where you left off and do the rest while you concentrate on making your house a home.
Domestic Removals in Redhill
Being a local company, we have first-hand knowledge of the Redhill area, its road networks and access issues to ease the removals process, as well as offering an impressive national network of services should you need to travel further afield.
A stress-free move is guaranteed whether you are looking at a new home or new office, and Sussex Removals offer a wide selection of services doing as little or as much as you need us to. Quality and caution is crucial and our number one priority as we handle your prize possessions with care and attention to detail, and get them to where they need to be via our seamless service. We can tailor make our packages according to your requirements and offer a variety of options that are affordable and which will appeal to all budgets. Select from fixed price packages or hourly rates that meet your requirements. Value for money is a top priority.
Office Moves
If you are looking for assistance with your commercial and office moves, Sussex Removals cater for that too with a flawless service whether you are a small store or huge factory. Contact us today with your specifics and we will provide a competitive quote and outline of services straight away, including storage facilities if required.
Flexibility and Storage
We can cater for all time scales too, and if you have a period of time between moving out and moving in then sample our spacious storage facilities and secure units. No need to worry about how little or how much you have to move as with a variety of sizes and prices on offer, you will be spoilt for choice with suitable options.
So whether you are looking for a helping hand with your move or everything down to boxes, tape and storage facilities, Sussex Removals is the ideal solution for all your Redhill moves.
If you want to see what our previous customers say about us, then you can visit our profiles at www.trustatrader.com, our Facebook and Google page and www.reviews.co.uk
It is easy to make claims about how super our service is, but if you want an unbiased opinion, then these verified  trusted review sites paint a true picture of levels service and experience. You'll soon see that we are the real deal and do not compromise on our customers experience.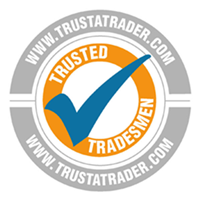 What we can offer you:
Bespoke tailored quotes with an approximate price provided by telephone, followed up with a confirmed price on assessor visit.
Comprehensive, quality service – we have been operating in Redhill and county wide for years, reflected in our testimonials
Fully insured with trained drivers and porters
Supply of boxes and organise storage for your goods, in addition to offering a supreme cleaning service too
Contact us today for a quote or complete the online enquiry form and we will get you moving in no time!