Looking for a trusted, reliable removal company in Bexhill?
Sussex Removals must be your first and only port of call for all your Bexhill removal needs. We offer you a wealth of experience after operating in Sussex for over 20 years, seven days a week and bring a professional and friendly team of experts. We know the local road network and offer a wide range of removal packages to suit all tastes, needs and budgets whilst taking the stress out of your move as we take care of it all for you. So whether you need assistance with an office or house move, contact us today and let us do the rest.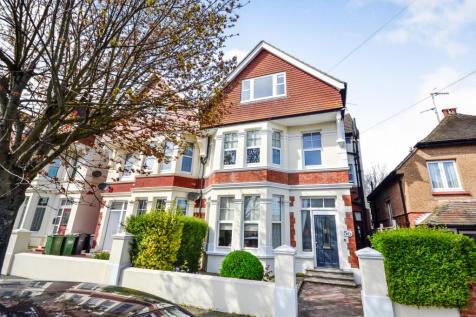 Domestic moves
What if I am moving far away from Bexhill to somewhere else in the UK? Can you still help me?
We will carry out your removal whether you are moving within Bexhill, to Bexhill from anywhere else in the UK, or from Bexhill to anywhere in the UK.
We even do international removals and can handle all the shipping of belongings.
Why choose us?
Use your local and friendly Sussex Removals team and we will provide a face to the name with our local Bexhill team, rather than a national company which comes with a stranger over the phone. No matter how much or how little you have to move, we will take care of your possessions all the way until you reach your new home. Furthermore, as we know the Bexhill area we can get you there swiftly avoiding narrow roads and tight car parks, or waiting at temporary traffic lights or road works. Route planning, quality and care are our top priorities. Plus we offer a vast collection of value for money packages to suit your budget allowing us to do as little or as much as you need us to. We also offer flexibility with both package prices and hourly rates available too.
Being a local company does not mean we are small either. We actually cover many areas of the UK as well as the EU so let us know where you need to be and we will get you there swiftly, securely and safely. Sussex Removals provide an extensive fleet of vehicles too which we will endeavour to match to your requirements. Furthermore, we can arrange packing and storage if timings do not go according to plan in our extensive storage facilities and warehouses.
What if there is a gap in the house-moving chain?
Sometimes our customers need us to help them store their belongings safely, before they can move into their new home. We fully cater for this and know how important it is to know your belongings are in safe hands and easy to access when needed.
How does the moving process work?
After our first phone call, we will provide you with a quote for your move based on your size of property, level of service needed, amount of belongings and which level your home is on (flats/apartments). If you should accept, then we will arrange the date and time for your move. We can provide all packing materials, including boxes, tape and specialist clothing protection prior to moving day.
On the day, we will be able to fully carry out the move if you give us access to your property. You do not need to be home for the move once letting us in, though some customers prefer to oversee the removal.
We do offer a packing and unpacking service if you are busy and would prefer this.
Commercial moves
Sussex Removals are experts in office and commercial moves too and offer a flawless service whether you are a small shop or large factory. Contact us today with your details and we will provide the options available to you at competitive prices, including storage if required.
Storage
If you have a period between moving out and moving in then Sussex Removals will offer you one of our secure units and storage facilities with various sizes on offer to suit your needs.
Testimonials
So whatever type of removals package or assistance you require for your Bexhill move, contact Sussex Removals and let us do the rest. See our latest reviews for yourself at Trust-a-Trader or www.reviews.co.uk and discover how our skilled team of experts can take the stress out of moving.
What we can offer you:
Bespoke tailored quotes with an approximate price provided by telephone, followed up with a confirmed price on assessor visit.
Comprehensive, quality service – we have been operating in Worthing and county wide for over 20 years, reflected in our testimonials
Fully insured with trained drivers and porters
Supply of boxes and organise storage for your goods, in addition to offering a supreme cleaning service too
Call us today for a quote or complete the enquiry form online and we will get straight back to you.