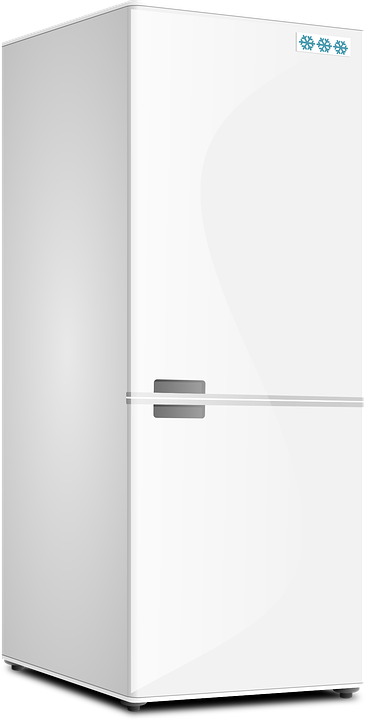 Relocating is always a hectic period of anyone's life. Whether you're just moving across town or to another State, you have to ensure that you're taking all the elements of your life with you and transport them carefully as well. This is the reason you need to find out the best way to move your fridge without damaging it.
The main consideration to keep in mind here is that a fridge, despite being hefty and tall, is a fine appliance. You need to keep it standing tall at all times when moving it unless when necessary to bend it in order to maneuver certain corners and never lay it completely down.
Additionally, you will need to ensure that you take good care of all the compartments in of the fridge. Make sure that the doors, shelves, handles, and every other compartment is well secure. If not, they can be damaged by jostling during the moving proceeding and possibly leave you with a broken fridge.
What's the Right Method to Begin a Move?
You need to begin by removing all the contents from your fridge. Hopefully, you won't have that many things inside and have been planning to move it. All the things that are perishable will most likely need to be disposed of.
If possible, once this is done, you need to remove the shelves. This may stop possible smashing of these shelving units. Bumps in the road could cause damage to the shelves, although you'll be working on steadying the fridge as much as really possible.
Before moving the fridge, it's also wise to defrost your fridge, so that it will not begin cooling off and end up dumping water all over your floor. Defrosting your fridge allows the model to be instantly prepared to be moved.
You'll need some means to secure the fridge when you're figuring out the best way to move it. If the move would take you a day to finish, then the door of the fridge should probably be propped open. This can be done by rolling a towel up and putting it inside of the door, blocking the fridge door from completely closing. This ensures the doors will remain open and not flopping about when moving the fridge around.
Make sure to move the fridge with at least one other person. A fridge is a very heavy appliance and just can't be moved by one person, unless maybe you want to find yourself tucked up in a hospital bed for attempting to lift such a item alone. There's not just a danger of you landing in a hospital bed, but improper lifting could push the fridge to topple over. And if the fridge falls on you? – you know the answer to that one.
More still, try as much as possible to keep the fridge upright at all times. There's oil found in the compressor and that oil could leak out into the other conduits and valves, unless the unit is kept in an erect posture. This can make your fridge not to function properly.
If you follow these simple tips from sussexremovals, then you won't have any problem moving your fridge when the need for it arises. Teamwork, patience, and just a little attention will be all that's needed.