How To Pack Your Kitchen When Moving Home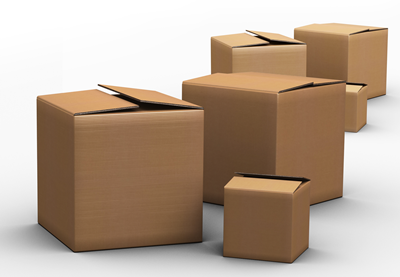 So you've got a moving date, and you've got a place to move into. Great.That's at least the big part done, now comes the part of working out how exactly you're going to move all of your belongings into your new home. Thinking through all of the rooms in your house, which is likely to be be most difficult to move and pack? The kitchen, being the most functional room in the house is likely to also be the trickiest to tackle in terms of preparing to move and getting all of your items ready to be moved. There's a whole range of large to small electrical equipment, crockery, fragile glass items, sharp implements, endless tupperware and lots of food which could easily go to waste.
Here's our guide on packing up a kitchen and how to stay sane:
1. Audit your white goods
The bulkiest items in the kitchen are generally the big appliances; washing machine, fridge/freezer, cooker, dishwasher will require the most effort to get these moved. Quite often sellers will consider selling these items in a property, so work out in advance whether you want to hang onto your own items and move these with you, or whether there's an option to buy the white goods in your new home. If you decide to get rid of your existing appliances think about either selling these online or in your local paper. Selling these online is fairly straight forward if you use eBay, Gumtree or even Freecycle. Alternatively, contact your local council to find out how to get rid of unwanted appliances. Sussex has excellent recycling services so it's just a question of working out the best option for you. Dumping large appliances on your street is a no-go – you are likely to get penalised for fly tipping.
2. Recycle unwanted items
Most kitchen cupboards tend to be a treasure trove of mis-matched tupperware, unwanted or chipped crockery, or battered saucepans. Take the opportunity to have a good sort out and identify anything which could go to better use elsewhere. Ask yourself 'Have I used this in the last 6 months?'. If the answer is no, then it's pretty unlikely you're going to do so when you move into your new house. Most charity shops will accept crockery which is in good condition (no-one is going to want chipped plates) or alternatively, bag up the unwanted items in advance and take a trip to the local recycling plant.
3. Run down your food supplies
Take stock of what food you have in the house, and slowly run down your supplies in the run up to your moving date, by using up what you have in the freezer and eating anything which is perishable. Dry foods (pasta, rice) tins and condiments are easy to transport and box up as long as they're well sealed!
4. Defrost your fridge/freezer a day or two in advance
It's an unpleasant job but necessary. If you have to use both up to the day of the move, then keep only the bare minimum.
5. Ensure you have the right packaging
Sussex Removals can supply you all you need for packing needs